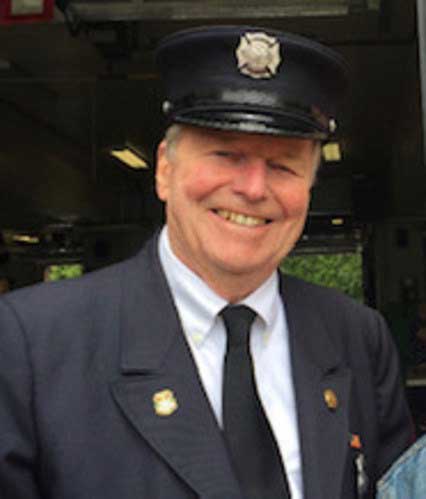 July 6, 1934 - October 7, 2022
William (Bill) Earle Ruscoe passed away Friday, October 7, 2022. Born on July 6, 1934 in Norwalk, Bill was a life-long resident of Darien.
At Darien High School, Bill lettered in Football, Ice Hockey and Track. Following graduation, Bill served four years in the US Navy and attended Springfield College and LaGuardia School of Aeronautics. Bill opened and ran a woodworking business with his father, "The Wood Chip", in town for several years and retired from Ring's End after 25 years. He was a lover of boats, both sail and power, and enjoyed racing sailboats. He and Rosemarie had a Boston Whaler for 23 years and enjoyed being on the Sound with their family.
As a proud member of the Noroton Fire Department for 70 years, Bill served in many capacities, most notably as a member of the Executive Board and holding the rank of Captain on the Service Board.