These are big shoes to fill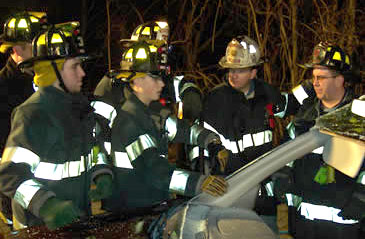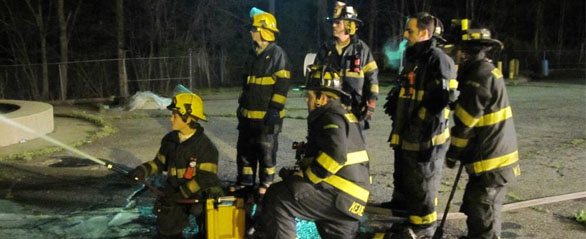 Why Join?
Somebody once asked me why I decided to become a volunteer fireman. I replied very simply "I don't know. They don't pay me anything, I have to get up at all hours of the night and to top it off I go into burning building when other people are coming out. The funny thing is I love it."
The following article written by Margaret Head might help to explain this philosophy. Click to read article.
Maybe what it comes down to is just this. We all take up space in this life. Being a fireman validates the parking.
The Noroton Fire Department like many other Volunteer departments across the nation is looking for new members.
To become a firefighter at the Noroton Fire Department you must meet the following criteria.
You must live or work in the town of Darien.

You must be at least 16 years old.

You must pass a physical administered by the department physician. This is a free physical paid for by the department.

Be approved for membership by the Department.
To begin the process is relatively simple.
Complete the fields below and choose the submit button. A member of the department will reach out to you regarding probationary membership.